50 Fabulous Camping Recipes
Recipes perfect for camping, or cookouts with minimal prep and ingredients. These 50 fabulous camping recipes will save the day, and your sanity!
We're heading out on a five day camping trip and with a new addition in tow! Last year, I was 7 months pregnant with Harrison. Emmett was 2, and it was a learning experience to say the least! Rainstorm, flat air mattress, having to pee every hour… Now, we're going for two extra nights, and with a BABY! I need all the shortcuts I can get.
I've dropped in 50 fabulous camping recipes (lol, jk – there are like nearly 60! I couldn't choose what to cut!) that will help get you through your summer excursions, from camping breakfasts, to desserts, dinners, and more. I love foil dinners, easy to prep camping meals, fun campfire desserts, and kid friendly make ahead meals. See what else is on this must have list!
Need More Recipe Roundups?
Ultimate Super Bowl Appetizers
25 Amazing No Bake Recipes In Jars
25 Margaritas You Need In Your Life
Camping Breakfasts
Everyone needs a good camping breakfast recipe! Here are some of my favorites that are campfire or grill friendly with minimal ingredients!
Chorizo Breakfast Hash with a sunny side egg!
Pumpkin Cranberry Apple Steel Cut Oats – Make over the stove instead of an Instant Pot!
Sweet Potato Hash with Bacon and Spinach
Tomato Pepper and Egg Breakfast Skillet
Cheese Eggs and Potatoes Skillet
Trail Mix Greek Yogurt Parfaits
Tin Foil Camping Meals
Tin foil camping meals are quintessential for summer excursions! Easy to prep, cook, and clean, these easy camping recipes will be loved by everyone!
Easy Garlic Herb Steak and Potato Foil Packs
Sausage and Shrimp Foil Packets
Cajun Shrimp Boil Foil Packets
Foil Packet Southwest Sausage and Potatoes
Garlic Steak and Potato Foil Packets
Chicken and Veggie Foil Packet Dinners – or! – Beef and Mixed Veggie with Potato Foil Packet Dinner!
Sweet Chili Chicken and Vegetable Packets
Shrimp Foil Packets with Zucchini
Easy Steak Pepper and Onion Foil Packets
Campfire Apple Crisp Foil Packets
Fireside Dinners
Cast Iron Steak Bavette with Whiskey Garlic Cream Sauce
Grilled Cheesy Sausage Pineapple Skewers
Skillet Pork Chops with Sweet and Sour Peppers
Teriyaki Beef Kabobs with Pineapple
Easy Pasta Salad + Sweet Green Coleslaw + Waldorf Chicken Salad (3 recipes in one post!)
Lentil Tortellini Pasta Salad with Balsamic Vinaigrette – Make the dressing in a mason jar and keep it in the cooler until you're ready to use it! And use canned lentils (rinsed) instead of making them from dried! Sooo much easier!
Camping Desserts
10 Minute Grilled Banana Boats
No Bake Cherry Cheesecakes in a Jar – Prep ahead and keep in the cooler!
No Bake/No Fire Peanut Butter S'mores Treats
Pineapple Upside Down Cake Foil Packets
Four Seasons Famous Trail Mix Cookies
Campfire Baked Apples – Gluten Free
Snacks for the Trail
Honey Almond Cranberry Energy Bites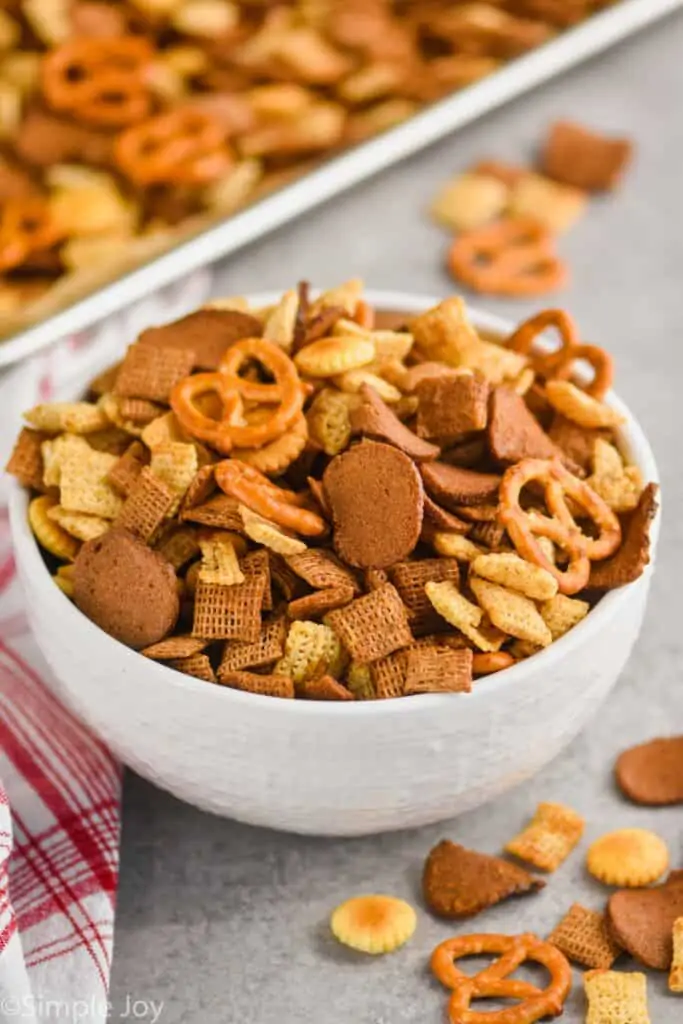 This site contains affiliate links, if you make a purchase through them, we receive a small commission.